2019 Conference
Read all about our successful 36
th
annual conference in our conference report!
Read more
Scholarship Awards
Our 2019 scholarship recipients
Kelsey Davis
and
Mohammud Jaamae Hafeez-Baig
update us on their studies to date at Columbia and Oxford.
Read more
Research Prize
Congratulations to
Andrew Lunardi
and
Matthew Paterson
for being awarded the 2019 BFSLA Research Prize!
Read more
Latest News
28
Jan
Kelsey Davis at Columbia University – read Kelsey's update here. Mohammud Jaamae Hafeez-Baig at Oxford University – read Jaamae's update here.
3
Sep
Following the completion of his two-year term, Bruce Whittaker stood down as President of the BFSLA at the board meeting on 30 August and Rebecca Hope was elected President. Many thanks to Bruce for his...
27
Aug
The Academic Committee of the BFSLA recently held a very successful webinar on the High Court's decision in Carter Holt Harvey Woodproducts Australia Pty Ltd v Cth in conjunction with the Ross Parsons Centre for...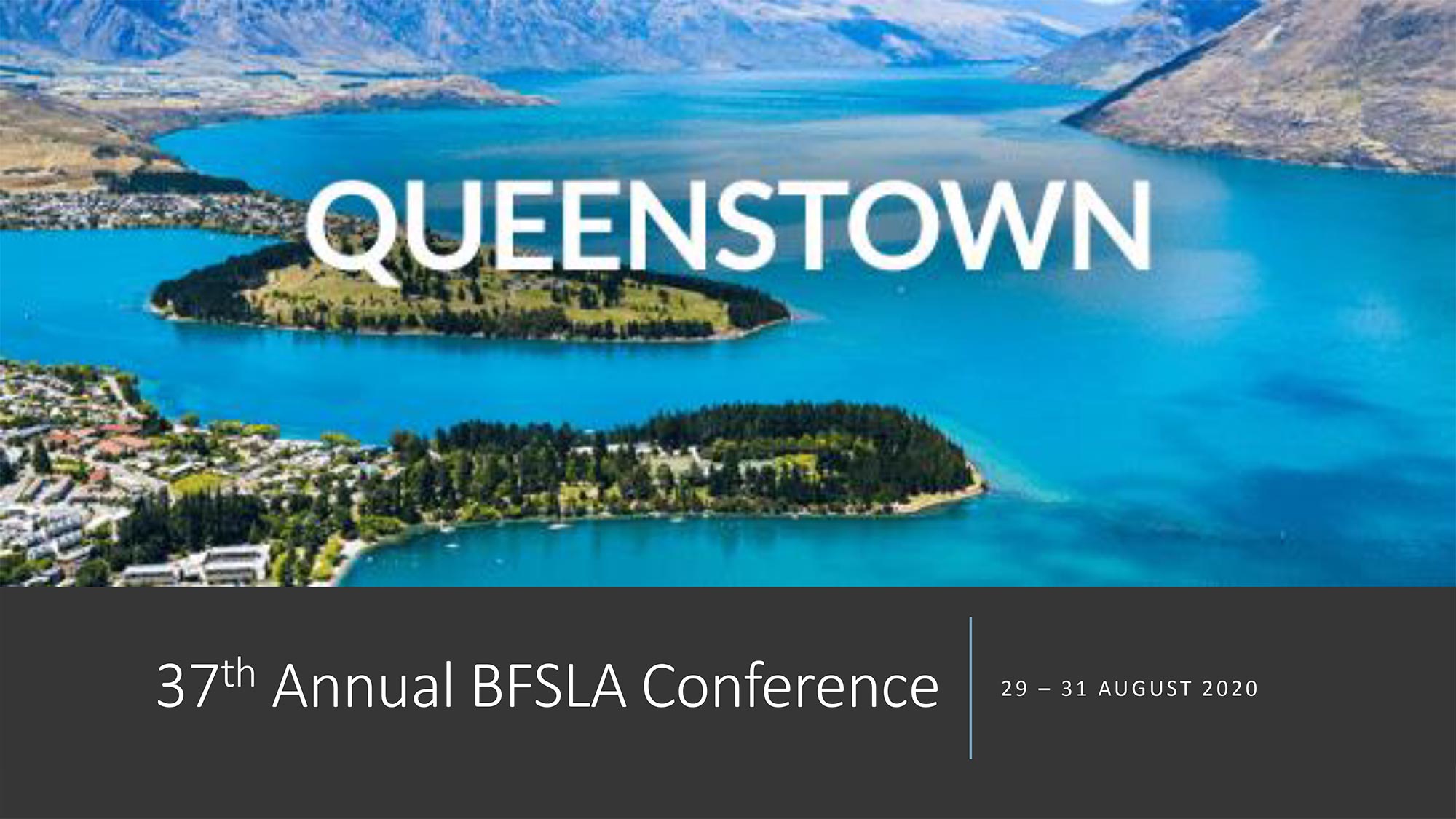 The 37th annual conference will be held on the 29th to 31st of August 2020 at the Millennium Hotel, Queenstown. Further updates will follow.